CARCASS WATER SEPARATOR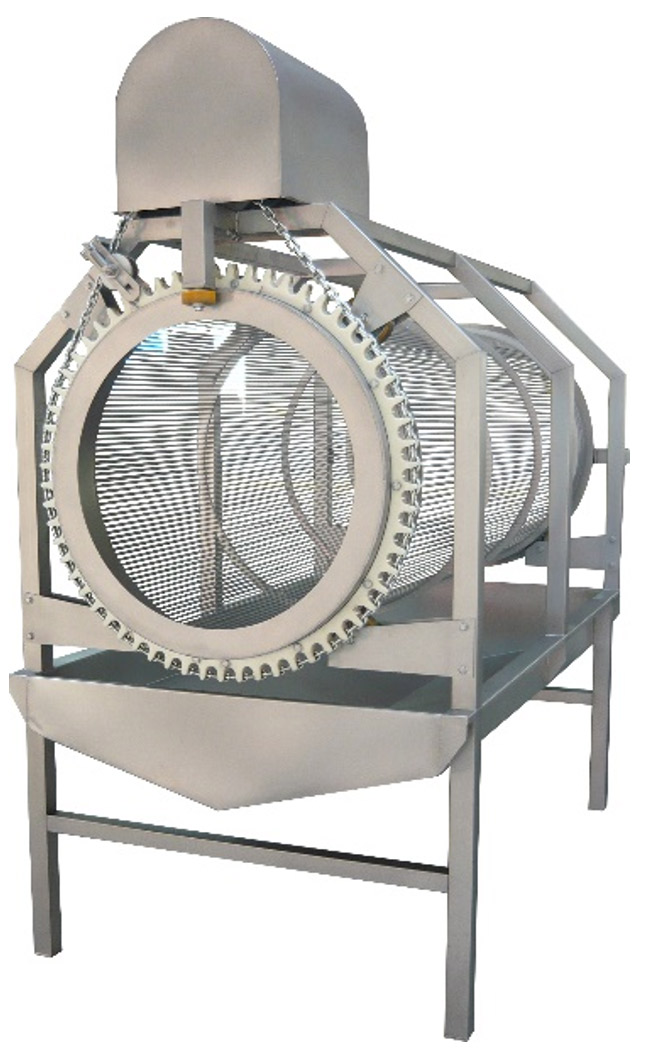 The device is used to dry the carcass after the water chilling process. It removes water which is trapped inside the carcass.
Operation
The main assembly of the separator is a rotating drum made of rods set on rollers. In the lower part of the body there is a sewage chute. The separator is driven by a geared motor, which is mounted in the upper part of the frame. The torque is transferred to the cylindrical sieve by a 1" technical chain. The carcasses, after water separation from them, move to the outlet. The length of the separator depends on the capacity of the machine.
Advantages
High efficient for the removal of water
TECHNICAL SPECIFICATION
| | |
| --- | --- |
| Installed power | 1,5 kW |
| Power supply | 400 V, 50 Hz |
| Diameter of drum | 900mm |