Weighing and Sorting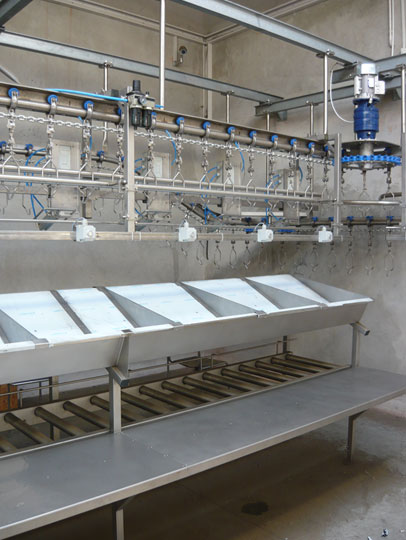 The purpose of weight sorting is segregation of slaughtered birds. During the sorting process, each shackle with a suspended chicken is lifted, in order to provide as accurate weighing results as possible (with proper settings and calibration, the deviation should not exceed +/- 0.3%).
Design and operation:
The weight sorting line includes an overhead chain conveyor with special shackles, a weighing bridge, ejecting stations, computer operational system, drop chute with a roller conveyor.
The design of the conveyor allows for any desired layout.
The entire sorting process is controlled by the computer system.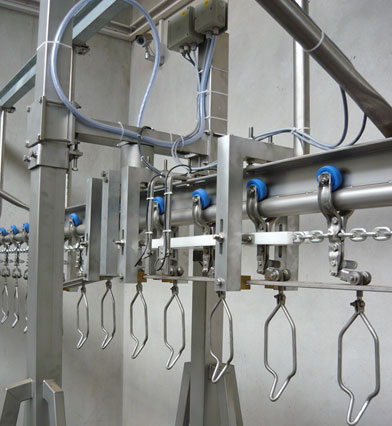 Technical specifications:
Installed power: 1.1kW / 1,400rpm
Voltage: 400V / 50Hz
Capacity: up to 6,000bph
Technical data: Sorting Machine WM

Type
Trolley
distance
Capacity
bph
Water
cbm/h
Electricity
kW
Vacuum
cbm/h
Compr. air
cbm/h
WM 8/8
8"
8,000
n/a
n/a
n/a
n/a
WM 12/8
8"
12,000
n/a
n/a
n/a
n/a
WM 4/12
12"
4,000
n/a
n/a
n/a
n/a
Drop-off
station
Any
n/a
n/a
n/a
0.7