Horizontal Chain Conveyor for Transporting Crates
The horizontal chain conveyor is designed for transporting live bird crates (containers in which birds are delivered to the slaughtering plant).

Design and operation: The conveyor is constructed of stainless, acid-resistant materials. It consists of a drive unit, a tension unit and a straight section. The transporting element is calibrated, 1" industrial link chain made of stainless steel.
Technical specifications: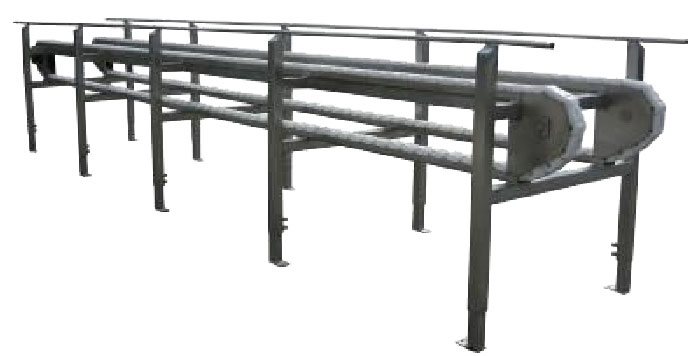 L - 2 - 10m (depending on customer's needs)
B - 700mm (width can be modified per Customer request)
H - 400mm - 700mm (depending on customer's needs)

Motor power - depending on conveyor length: 0.12 – 1.5 kW