Breast Cap Cutter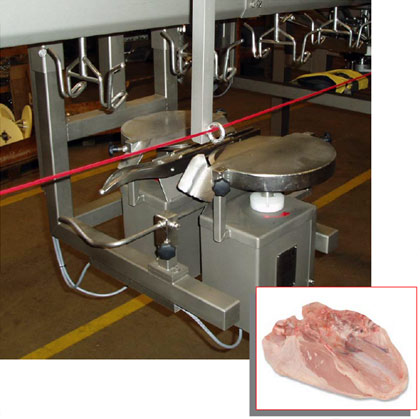 The Breast Cap Cutter applies an accurate cut by guiding the bird on an adjustable pin towards the knives.
Birds are guided by a centering pin and positioned exactly for the following cut.
The height adjustment of the centering pin allows to cut breast caps with rib length as required by the operator.
Technical data: Breast Cap Cutter
Type
Max. ev. bird
weight
kg
Capacity
bph*
Water
cbm/h
Electricity
kW
Vacuum
cbm/h
Compr. air
cbm/h
BK
2.40
6,000
0.1
2 x 0.75
n/a
n/a