Whole Wing Cutter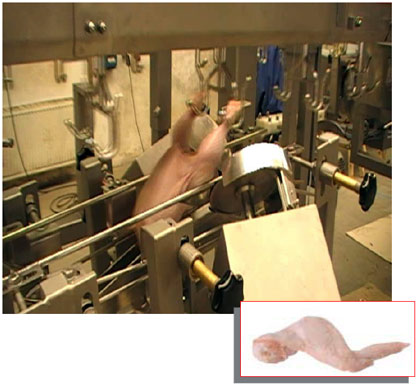 The Whole Wing Cutter, designed for most economic and efficient cut of the whole wing.
Upon entering the cutter, the wings & the drumettes are received by guides and bring the wings into the correct position for the cut.
The cut then is effected by means of two rotating knives through the joint.
Technical data: Whole Wing Cutter

Type
Max. ev. bird
weight
kg
Capacity
bph
Water
cbm/h
Electricity
kW
Vacuum
cbm/h
Compr. air
cbm/h
FS-G
2.40
6,000
0.1
2 x 0.75
n/a
n/a


Length: 1,170mm
Width: 880mm
Height: 500mm